Custom affordable kitchen and bath design services
With over 20 years of experience, Redhook Kitchen Design brings impeccable style and artisanal quality craftsmanship to kitchens and discerning spaces worldwide. Every product tells a story, created through a unique collaboration involving designers, engineers, craftsmen, artisans and manufacturers. As a premier design resource, we offer exclusive products that encompass fittings, cabinetry, surfaces, lighting, hardware, accessories and more.
At Redhook Kitchens and Design, we begin with the genuine materials that distinguish our work, from brass poured in artisanal factories to hand-picked, long-staple mahogany. It's this absolute veracity that governs all Redhook's choices.
Please fill out the following form to let us know about your design & build project.
QUALITY WORK & GREAT CLIENT RELATIONS
Redhook Kitchens and Design is committed to being a leader in its field for environmental friendliness. Our cabinet manufacturers have received awards for energy efficiency from Hydro-Québec, and have also recently acquired CARB2 certification, which is recognized by the industry for the control of formaldehyde emissions during the processing of wood products.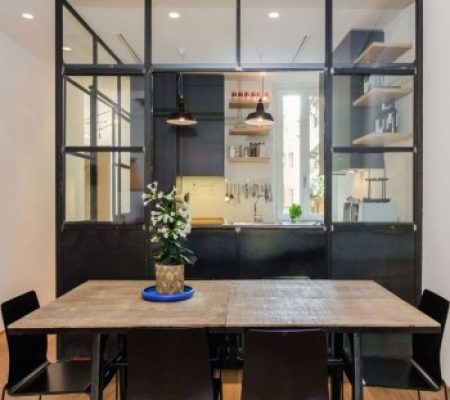 At Red Hook Kitchen Design, your satisfaction is our goal. With over 2 decades of experience, we've helped numerous happy customers translate their vision into reality. As legit general kitchen contractors in Brooklyn and bathroom designer, we are able to provide unique quality materials as well as excellent craftsmanship. Whether it is a small renovation project or an entire home renovation, we're certain that you'll be ecstatic with the outcome.
over 20 years of experience
Exclusivity is what drives Redhook Kitchens. In 2010, our partners launched a range of contemporary products inspired by European trends and quickly garnered attention, not least because it was one of the only manufacturers to offer this type of product in North America. In 2012, Redhook Kitchen's partners also propelled the "rough chic" trend, which combines textured wood and modern materials and still enjoys great success. More than ever before, we want to conquer new markets and the hearts of its customers.