Red Hook Kitchen Design provides quality design and consulting services to individual clients to upgrade your Brooklyn property.
Custom Kitchen And Bath Consulting Services
Not everyone who steps into our design studio knows exactly what they're looking for. Sometimes you need a helping hand to guide you through the choices. Our expert design team relishes the opportunity to help create the kitchen or bathroom of your dreams. Whether for residential or commercial property, we will analyze your budget, needs, and personal style to determine what themes and combinations suit you best.
You may, of course, pick from the style presets laid out by our team when you first arrive. These design themes are specially selected to inspire a unique tone and mood. Choose from one of these presets to experience the tasteful suggestions of our designers without all the work.
Perhaps you know what you want and it isn't one of the presets. It's wonderful when you have a strong vision for your place! Maybe all you need is a keen set of eyes to help you find all the fixtures and furnishings you need to complete your dream kitchen or bathroom. Our design team is more than happy to assist you. Whether it's guiding you to the perfect faucet or giving you a second opinion on a wood finish, our design team is ready to help you get everything you need immediately.
Please fill out the following form to let us know about your design & build project.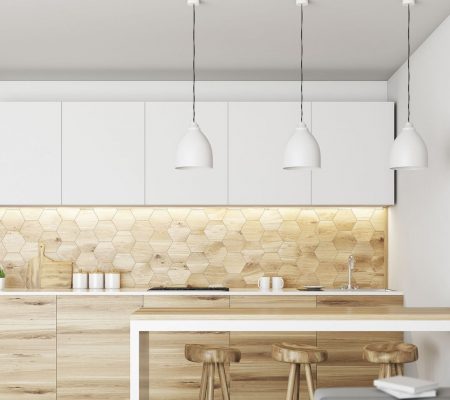 QUALITY WORK & GREAT CLIENT RELATIONS
1. In-home Consultation and Evaluation
The first step we take when it comes to any bathroom or kitchen remodel in Brooklyn is to meet with you in your own home, to better understand the type of renovation work you need done. We listen carefully as you describe what you want changed about your home's current kitchen or bathroom, and ask general questions about the cabinet styles, surface materials, and function that you'll want from your new kitchen or bathroom. This also gives us a chance to ensure that your renovation project is one that fits our qualifications and skills!
During this meeting, you will actually get a rough estimate of the cost involved, even before you choose your new materials. Our skilled technicians have had years of experience in pricing various cabinets, countertops, and flooring, and know the amount of time it takes to handle just about any renovation job, so we don't need to keep you waiting for weeks while we add up the cost of materials and labor. This estimate won't be your final quote, but you can rest assured that it will be quite accurate, so you can then consider if you want to move forward with your project.
2. Selecting Your Material
With Red Hook Kitchen Design, you'll have the advantage of working with your Designer to find all your material and color selections in our showroom, under one roof. You'll know exactly what your project will look like by seeing the samples firsthand, and by selecting these materials we can give you an accurate cost estimate. Plus, by choosing materials at this stage, you will not have to worry about installation delays or back-orders.
over 20 years of experience
After giving you a rough estimate of pricing, our next step is to meet with you again, this time with a designer and the Boston remodeling contractor or foreperson who would be overseeing your project. The kitchen designer or bathroom designer will work with you to create a full picture of your expectations for the finished kitchen or bathroom, including how you want your new property to look and function.
The foreperson will also take measurements and examine the space for a better understanding of the actual construction work that needs to be done. Armed with all this information, you're now ready for the next step in the process – construction!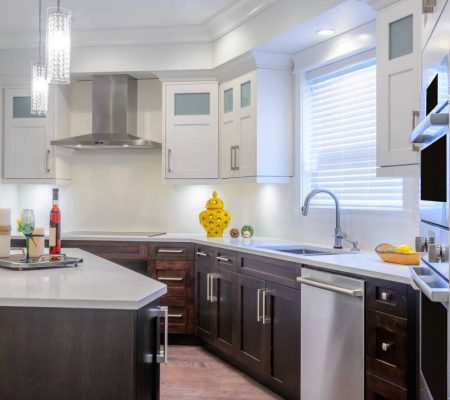 Kitchen & Bath Design
If you're dreaming of a new kitchen or new bathroom, don't give up – We're here to help!
Custom Millwork Solutions
We offer in-house custom millwork, operating with the latest technology for both speed and accuracy.
LEED & ECO Projects
We provide sustainable solutions for ECO projects, where we can conduct an energy optimization assessment.
Multi-Unit Buillding Projects
Our multi-unit building projects cover all aspects of residential or commercial development.
Consulting
Not everyone who steps into our design studio knows exactly what they're looking for. We are here to guide you!
We bring together leading designers, project managers & tradespeople