We'll help you determine the potential outcomes of a LEED approach to your new construction or renovation project in Brooklyn NY.
Your LEED-er in Sustainability
Red Hook Kitchen Design is experienced with LEED, green, sustainable and energy efficient construction. Red Hook Kitchen Design is available to work on LEED & Eco Projects and we are here to help you with your green building construction process.
LEED & ECO construction is all about using processes that are environmentally friendly, responsible and resource efficient throughout the entire life cycle of a building or structure. The process begins from time the building is designed, plans are generated, through the construction and operations stages and lasts until the eventual demolition and/or remodeling of the building.
We evaluate ways to reduce environmental impact and save customers money through energy efficiency, alternative energy and renewable building materials, whether designing to achieving LEED certification or reach other sustainability goals. Red Hook Kitchen Design provides sustainable solutions for ECO projects, renovations or existing facilities, where we can conduct an energy optimization assessment, examining how our clients can reduce their operating costs through energy efficiency.
Please fill out the following form to let us know about your design & build project.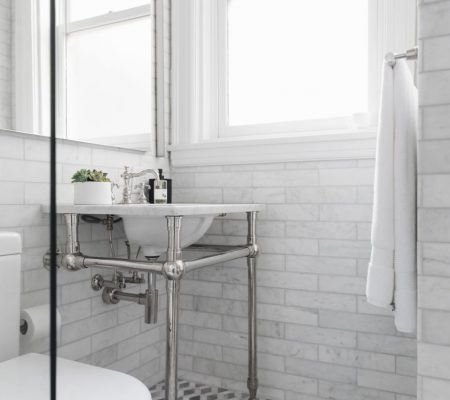 QUALITY WORK & GREAT CLIENT RELATIONS
The U.S. Green Building Council (USGBC) introduced version 2.0 of the Leadership in Energy and Environmental Design (LEED) green building rating system for commercial, institutional, and high-rise residential buildings in June 2000. LEED evaluates environmental performance from a "whole building" perspective over a building's life cycle. The program has grown tremendously since then by proving itself a viable method of providing a third-party green building certification tool designed to ensure building owners and occupants that their building meets stringent standards of performance.
Sustainable design and construction have never been a more important aspect of our industry, and reducing resource usage through energy-efficient facility designs and sustainable building methods and materials is about much more than lowering costs. Proper sustainable design and building benefits everyone through reduced demand for resources and building materials, cleaner air and water, lower energy costs, and minimized impact on local ecology. At Red Hook Kitchen, we are proud to offer comprehensive sustainable building and LEED contracting services to clients in Brooklyn, New York.
Kitchen & Bath Design
If you're dreaming of a new kitchen or new bathroom, don't give up – We're here to help!
Custom Millwork Solutions
We offer in-house custom millwork, operating with the latest technology for both speed and accuracy.
LEED & ECO Projects
We provide sustainable solutions for ECO projects, where we can conduct an energy optimization assessment.
Multi-Unit Buillding Projects
Our multi-unit building projects cover all aspects of residential or commercial development.
Consulting
Not everyone who steps into our design studio knows exactly what they're looking for. We are here to guide you!
We bring together leading designers, project managers & tradespeople